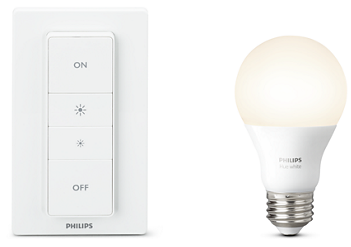 A wireless light switch can be mounted on the wall to operate fan lights, pull chain lights, and even lamps. You can add a wireless light switch for as little as $35 depending on how many bulbs are part of the light group. The best part is that it takes less than 5 minutes to install and requires no technical skill or electrical knowledge. The wireless light switch that we are using also functions as a dimmer, so you'll end up with even more control than you started with. The steps below describe how to add a wireless light switch where a switch doesn't already exist. It also assumes that the bulb is a standard round shape and size (A19). Anything else will require reading some extra instructions below, but it's all still cheap and easy.
Step 1: Buy the wireless light switch starter kit directly from Philips for $35. If you need additional bulbs, shop using this grid and make sure that if you require more than 4 to at least get one 4 pack for a $10 savings.
Step 2: After your equipment arrives, mount the wireless light switch to the wall using the included adhesive strips. Next, replace the bulbs with the new ones that you purchased.
Step 3: Pair the wireless light switch with the bulbs. Make sure the power is on to the light fixture, and if there's a pull chain or lamp switch that it is in the "on position" and that it stays on forever. Then, take the wireless light switch from it's wall mount holder and hold it a couple inches away from the first lamp. Hold the on button until the light flashes to confirm that it's paired. Repeat for each bulb in this lighting group.
That's it, cheap and easy.
Using different size, or speciality bulbs
If your bulbs are not the standard size A19, then you can select from different sizes on the Philips website. If you have no need for the A19 bulb included in this kit, you can purchase the wireless light switch separately without the bulb. If the bulbs are for use in recessed down lights, they have an option to replace your lighting trims with an all in one trim and LED bulb. They also have some complete designer style lighting fixtures. The Philips wireless light switches will work with all of their lighting devices. On their website, you can see that there are options for bulbs with adjustable color tempuratures, and even adjustable colors (like red, green, blue). Please note that without a bridge, the wireless light switch can only control on/off/raise/lower. For more control, see the section regarding the hub.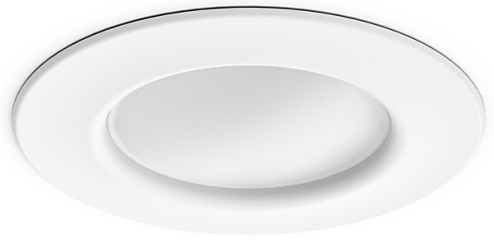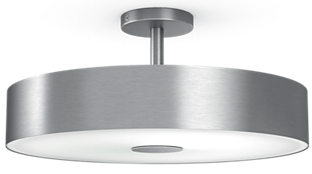 Adding a wireless light switch when a mechanical switch already exists
We are going to follow the same procedure as above, except there a few additional details to know. You can't use both the wireless switch and a standard mechanical switch. The standard switch is going to need to be kept in the "on" position at all times or the wireless light switch will not operate. This is because a mechanical switch in the off position will remove power to the smart bulbs, and with no power they have no way to communicate or turn on.
It's easy to keep a mechanical switch fixed in the on position by using a switch gaurd ($2). Mechanical switches can also be removed if the hot and switch leg wires are spliced together. If the mechanical switch is a dimmer, then it MUST be removed. Simply cover the empty space with a blank wall plate.
Now that the mechanical switch is removed or permanently fixed in place, it might be necessary to add a second wireless light switch to compensate for having removed the mechanical one. A second wireless switch can be paired to the first wireless switch by point both devices directly at each other holding them very close to each other and holding the on button on both wireless switches until they both illuminate green lights.
Do I need a hub?
The answer is no, not for a single group of lights. However, if you're going to be using multiple groups of lights the Philips Hue Bridge (their hub) is definitely recommended.In this installation, all of the bulbs and wireless light switches are going to be added to the bridge, and then you can assign which bulbs turn on/off with each wireless light switch. When using the bridge, the app is required for setup, but it will also give you access to control all of the more advanced capabilities that are well beyond the scope of the wireless light switch. This includes the ability to adjust color tempurature and hue depending on the capabilities of the bulbs you purchased.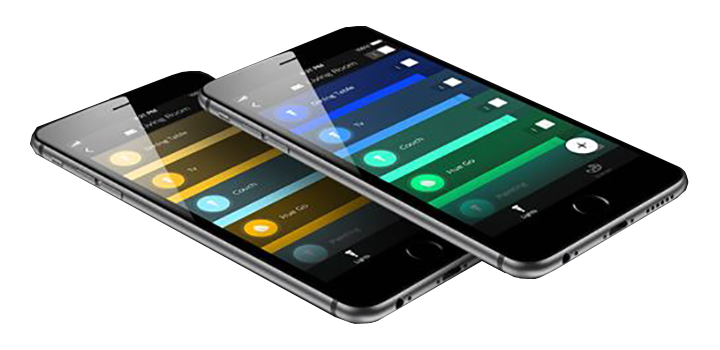 Alexa Enabled
The bridge enabled integration into your favorite apps or home automation system. Philips integration partners include Amazon Alexa, Apple Homekit, Cortana, Google Assistant, IFTT, Logitech, Nest, Samsung Smart Things, and Vivint Smart Home. We thought the wireless light switches were cool, but you can get really advanced by using services like Alexa and IFTT. Alexa will give you voice control, and IFTT unlocks almost the entire imagination. You could potentially turn on the mudroom lights automatically if the garage door is opened after sunset. The possibilities are endless.
Come for the wireless light switch, stay for the incredible capabilities of Philips Hue