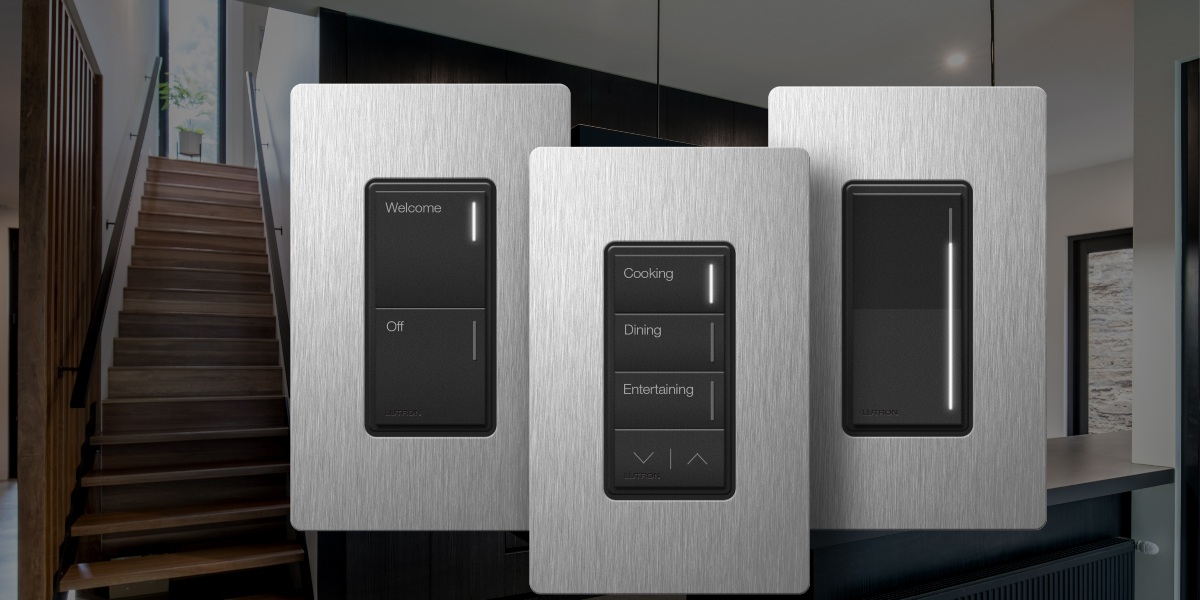 Lutron RadioRA3 devices will become available sometime in the first quarter of 2022. If you are on the cusp of completing a RadioRA2 installation, but have not yet ordered a Main Repeater, should you wait?
The answer is yes.
The new RadioRA3 processor will be backwards compatible with up to 95 RadioRA2 devices, but will also be capable of using the new Sunnata RF devices. This means that by waiting for the RadioRA3 processor, you will gain to the oppurtunity to use all the new Lutron product releases going forward.
Also, the RadioRA3 processor has all the same features as both the RadioRA2 Main Repeater and the Connect Bridge combined. It's less total devices to purchase, a cleaner installation, and it can even be powered by POE.
Unless you exceed the 95 RadioRA2 device limit, it only makes sense to wait for RadioRA3 processor to become available.
Are RadioRA2 devices compatible with a RadioRA3 processor?
Yes. RadioRA2 devices are compatible with the new RadioRA3 processor. This includes dimmers, SeeTouch Keypads, Hyrbid keypads, as well as Triathlon and Savoia QS shade products.
The only caveat is that the Radio RA3 processor will only support a total of 95 RadioRA2 devices.
Are the new Sunnata RF devices compatible with the RadioRA2 Main Repeater?
No. Sunnata RF devices will not work with existing RadioRA2 MainRepeater installations. This means that if you install a RadioRA2 Main Repeater, you will forever be stuck using the older Maestro RF RA2 dimmers, switches, and other devices.
The Maestro RF type dimmers operated on the 434 Mhz frequency. The Sunnata RF devices operate near the 2.4gHZ range. The RadioRA2 Main Repeater does not have a radio capable of talking on the same RF band as the Sunnata devices, so it will not work. However, the RadioRA3 processor has radios that enable communication on both the Maestro and Sunnata RF bands.
Can I upgrade my RadioRA2 system to RadioRA3 by installing the new processor?
The answer is yes, unless your system has more 95 devices.
The databse will need to be extracted from the RA2 Main Repeater, and then converted to a RA3. It can then be applied to a new RA3 processor, and it work will work all of the existing devices. The RadioRA3 processor has all the features of the Connect Bridge built into it, therefore if you have an existing Connect Bridge it can be removed from the system.
The new RadioRA3 processor retains the same "shared experience" of the Lutron app, providing the same user experience across multiple homes that may contain different lutron systems such as Homeworks QS, Caseta, and RadioRA2 Select.
Can I integrate RadioRA3 into my home automation system?
Elan Home Systems has confirmed that they will support integration with RadioRA3. However, at this point I'm unable to confirm if they left the legacy telnet protocol intact, or if this uses exclusively uses the new Lutron LEAP API.